The Company of Military Historians started as an informal group of six individuals in 1949, and other interested people soon joined them. The society was officially formed at a meeting in 1951 and was incorporated in Washington DC the same year as The Company of Military Collectors & Historians. In 1962, by a majority vote of the membership, the name was changed to The Company of Military Historians.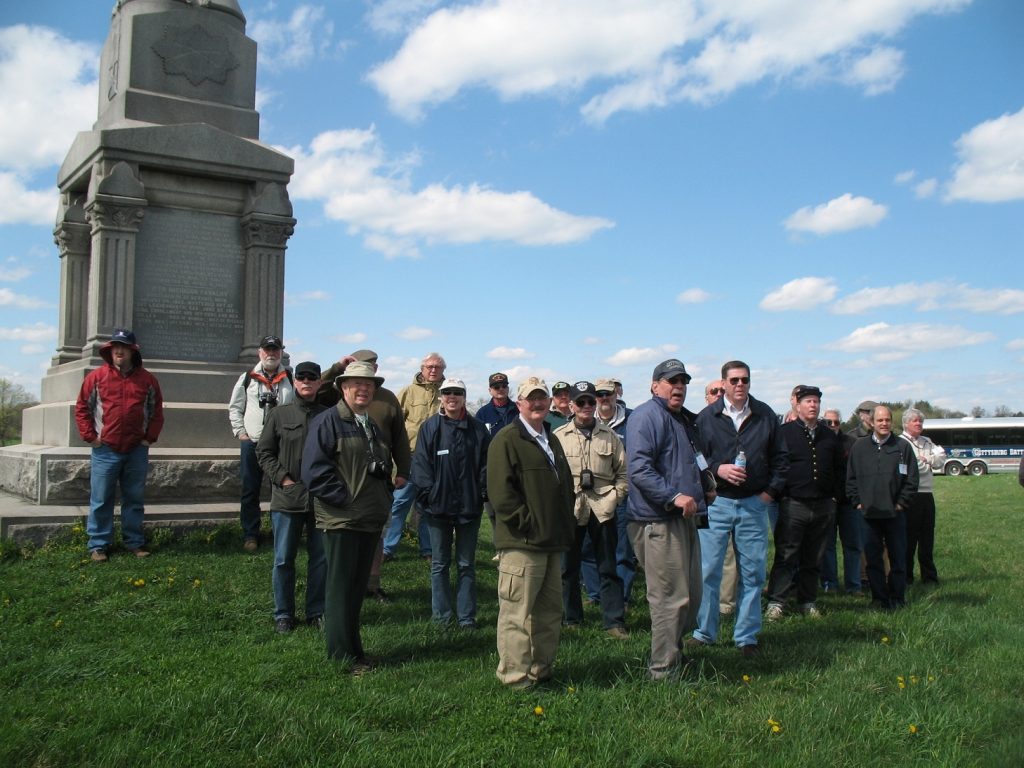 Membership is open to adults of eighteen years and over who have demonstrated a keen interest in some phase of military history. There are no requirements concerning sex, race, color, nationality, ethnic background, or political affiliation. The main qualification is a strong desire to share one's knowledge and expertise.
No part of The Company's earnings is used to benefit any individual, and none of its activities is devoted to lobbying or propaganda. Its publications are available to all. Incorporated in the District of Columbia, its nonprofit status is recognized by the Internal Revenue Service.
The activities, funds, and properties of The Company are controlled and managed by a Board of Governors of fifteen members, elected by the entire membership. The Board consists of three panels of five governors each, a new panel being elected every year, and each panel serving a three-year term.
Members perform, without compensation, the Company's other managerial duties: administration, editing, and other functions of its publications, and management of meetings and exhibits.
A general meeting is held annually, usually over a spring weekend that includes seminars, discussion groups, exhibits, tours of historic sites, a flea market, a business meeting, a dinner, and appropriate entertainment. Regional meetings are held regularly in those areas that have local chapters.
Dues, subscriptions, fees, donations, and bequests support The Company's activities. They are deductible, within legal limits, in computing taxes.