FOR INFORMATION ON THIS CHAPTER PLEASE CONTACT:
President Alan Boyd Alan.Boyd@jhuapl.edu (703) 339-6386
V. President Chris Grazzini wendigrizz@msn.com (703) 221-6571
Secretary Mike Osborne mosborne1909@verizon.net (304) 620-3258
Treasurer David Harden hardend@aol.com 304-258-1482
Latest Chapter News:
On Saturday September 25th, 2021
Open House 2021 | Americans in Wartime Experience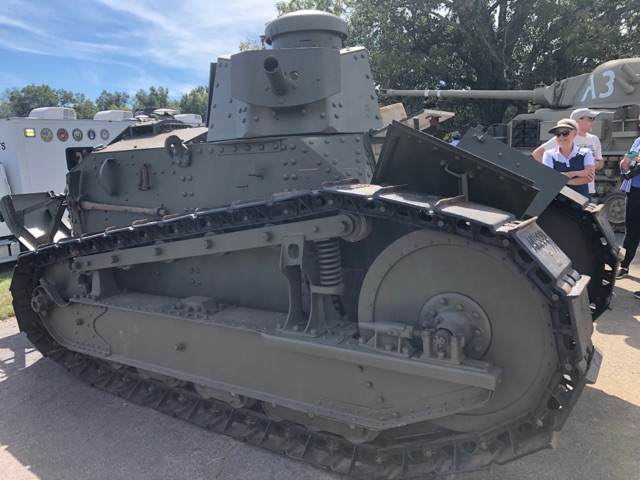 Military Tanks and Armored Vehicles | K9 Demos | Veteran Interviews | Living History Unit Displays and Reenactments | Historical Displays | Veteran Support Groups | Children's Activities | Food Vendors | Flame Thrower Demos and More!
2021 Tank Farm Open House
Nokesville, Virginia
September 25 & 26
10am – 4pm Both Days
Chapter members had a very enjoyable day at the Tank Farm in Nokesville, Virginia.
On August 21, the Chapter had its yearly Chapter picnic at Dave Harden's house in Berkeley Springs, WVa click here to see photos of event.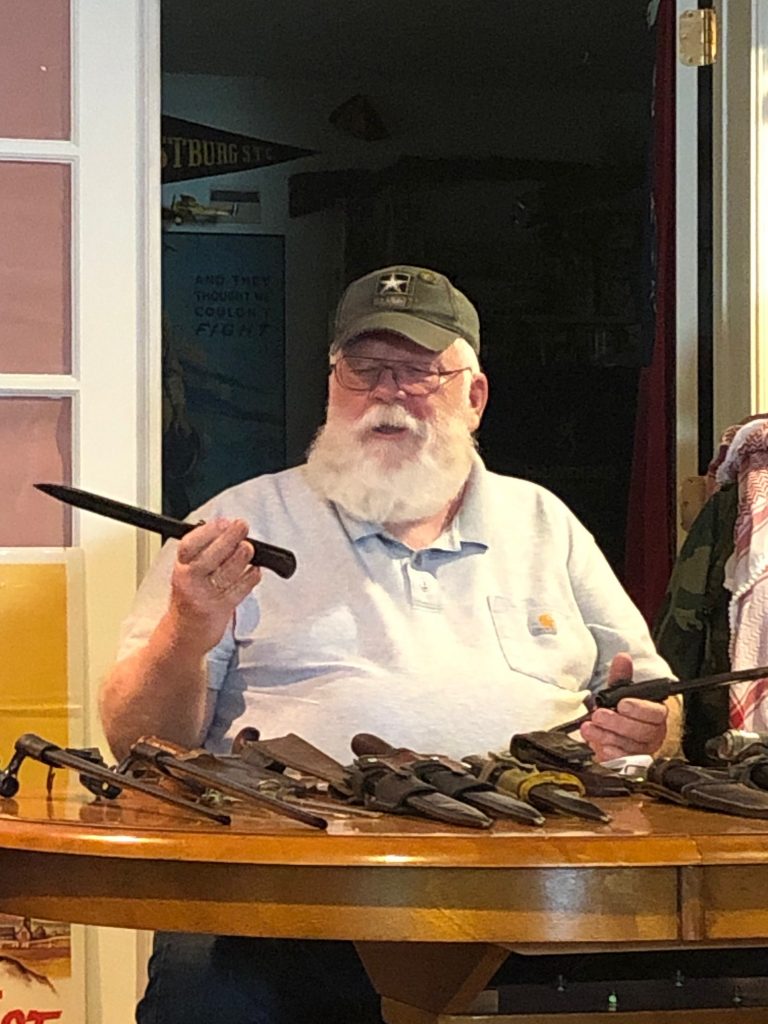 The Greene rifle was an American single shot underhammer breechloading bolt action rifle, designed by Lieutenant Colonel James Durrell Greene of the U.S. Army. The Greene rifle was the first bolt-action rifle adopted by the United States Army, and saw use during the American Civil War
________________________________________________________________________________________________
On Saturday July 24th 2021 we had a very enjoyable event at the new U.S. Army Museum (Fort Belvoir). Chesapeake Chapter member John Dowdle was there and he took the group around to certain highlights as a tour docent, which he will begin doing later on in the summer on a regular basis.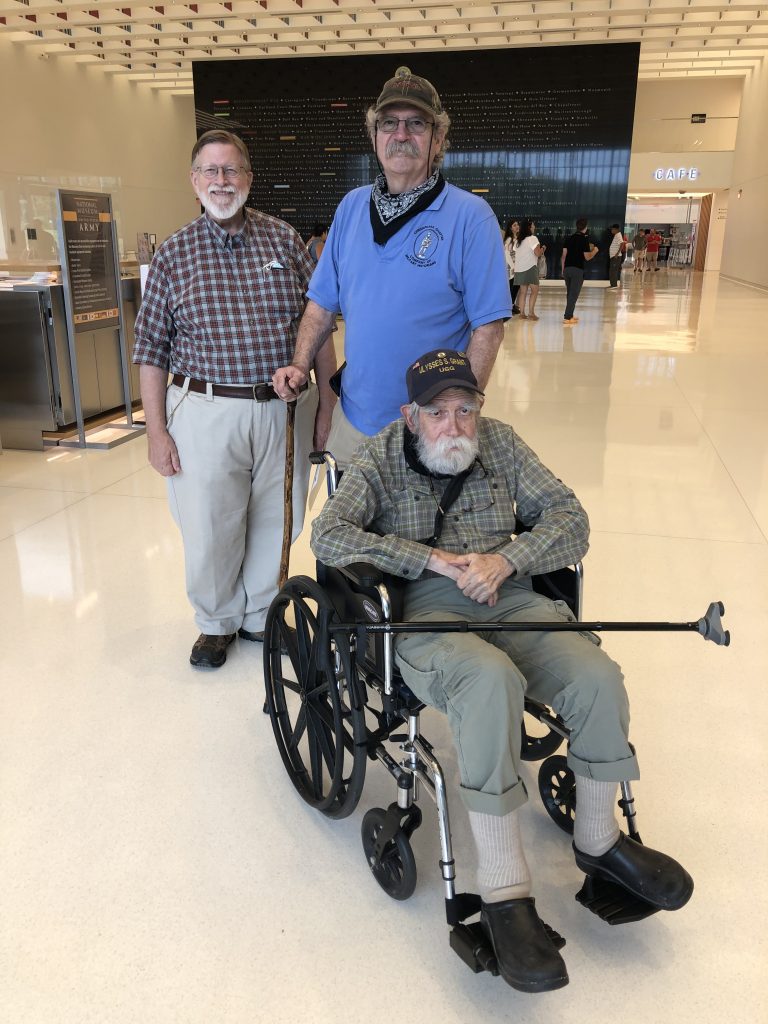 (20+) Company of Military Historians | Facebook
https://www.thenmusa.org/visit/
__________________________________________________________________________________________________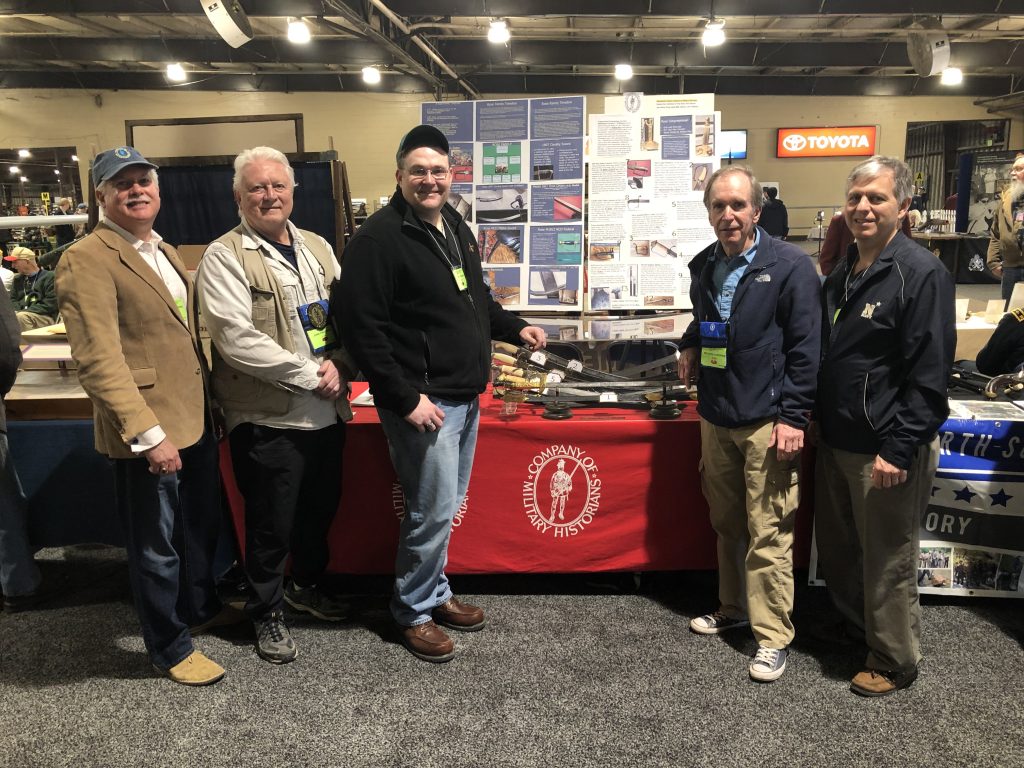 Sword Display 1
Sword Display 2
Sword Display 3
Past Chapter Meetings
2021 Princeton NJ National Meeting
PowerPoint Pictures of Meeting
International Military Antiques www.ima-usa.com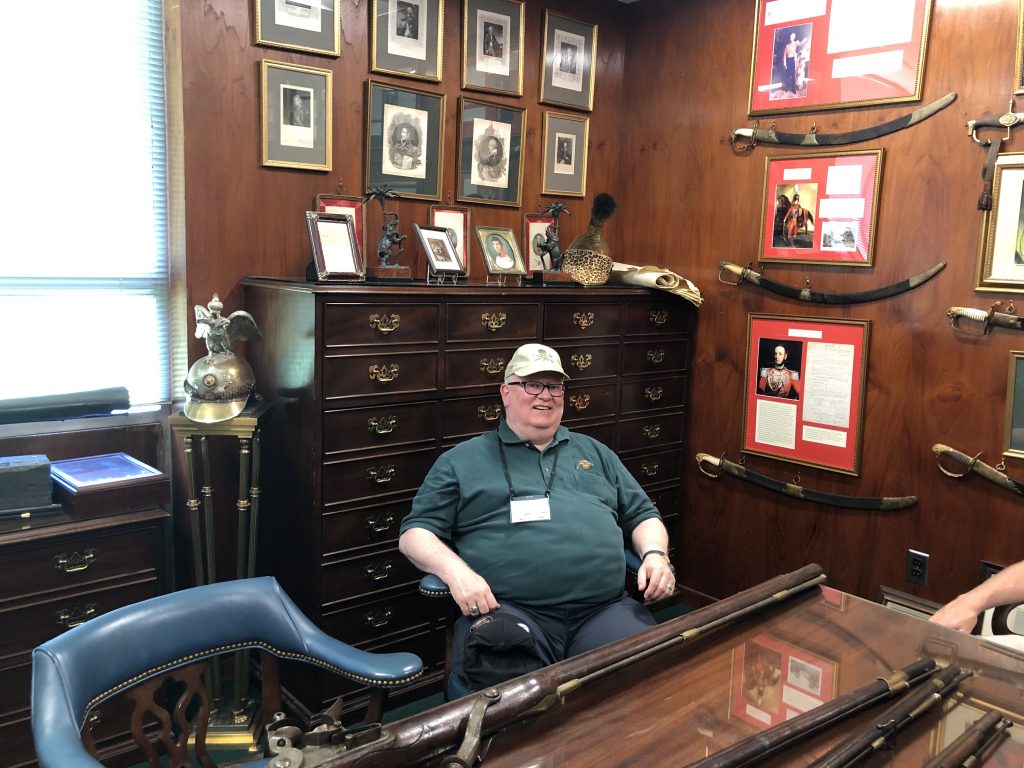 Chesapeake's July 24th Meeting /Event at Fort Belvoir Army Museum
Chesapeake's February 13th 2021 meeting
Current News: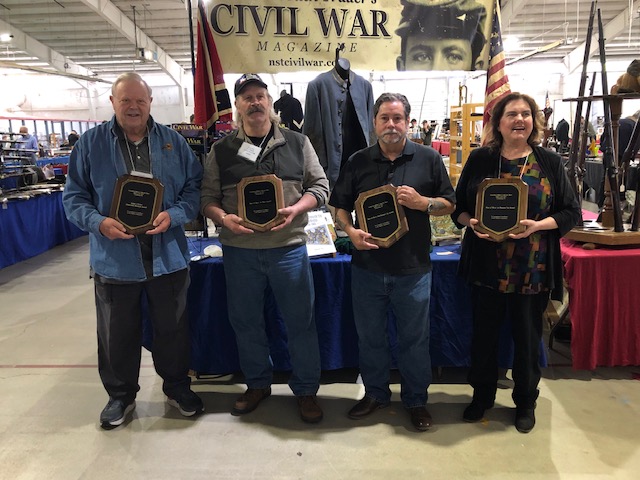 At the Gettysburg April 2021 show

, CMH Chapter members took three of the four show display awards:
Juanita Leisch-Jensen 1st Runner-up for her display of Uniforms titled "Early and Ongoing Authenticity"
Jerry Roxbury 2nd Runner-up for display of swords titled "Presentation and Presentation Grade Civil War Pattern 1852 Naval Officer Swords"
Paul Johnson Judges Choice Award for his display of leather goods titled "Cartridge Boxes for Union Carbines 1839-1865"
Jim Brown won 1st prize with his display on "Virginia Manufactory Swords". Congratulations to all for outstanding displays!